Holger Stromberg is a man of many culinary talents. He spent 10 years as the chef and nutrition coach for the German national football team. Today, in addition to being a Michelin-starred chef and restaurant owner, the author, catering/cooking course provider, nutritionist and consultant has many strings to his bow and a packed diary. One thing that's always by his side is the Stereo Hybrid 140.

IN AND OUT
Holger doesn't live a nine-to-five lifestyle. He is on the road morning, noon and night, always heading to the next appointment – from customer briefings or picking up some vital ingredients to looking after the final preparations for a major event. And in between? He takes a little time out to savour every last drop of the e-bike ride from A to B.
UNEXPECTED BEGINNINGS.
Holger is an exceptional chef and all-round talent, gaining his first Michelin star at the age of just 23. During long working days, journeys on the e-bike are like hitting the escape button for him. Holger discovered his love of cycling in South Tyrol after testing a CUBE e-bike with the national football team. Despite being somewhat out of condition, he rode straight up to the nearest mountain hut. The view was overwhelming and gave him goosebumps – an experience he will never forget. Since that day, Holger cycles in the city as often as possible. It saves time and the miles rack up. And, diary permitting, he often tacks on a quick loop through the park to clear his head between long meetings.

START YOUR ENGINES.
The battery is charged and ready to go: The day begins with the sunrise and takes in the beauty of the golden hour. A quick detour via the trails by the Isar river then it's on to the wholesale market or the office. Or up to a mountain hut at the weekend. Being offline for even just a fraction of the day is enough for an energy boost.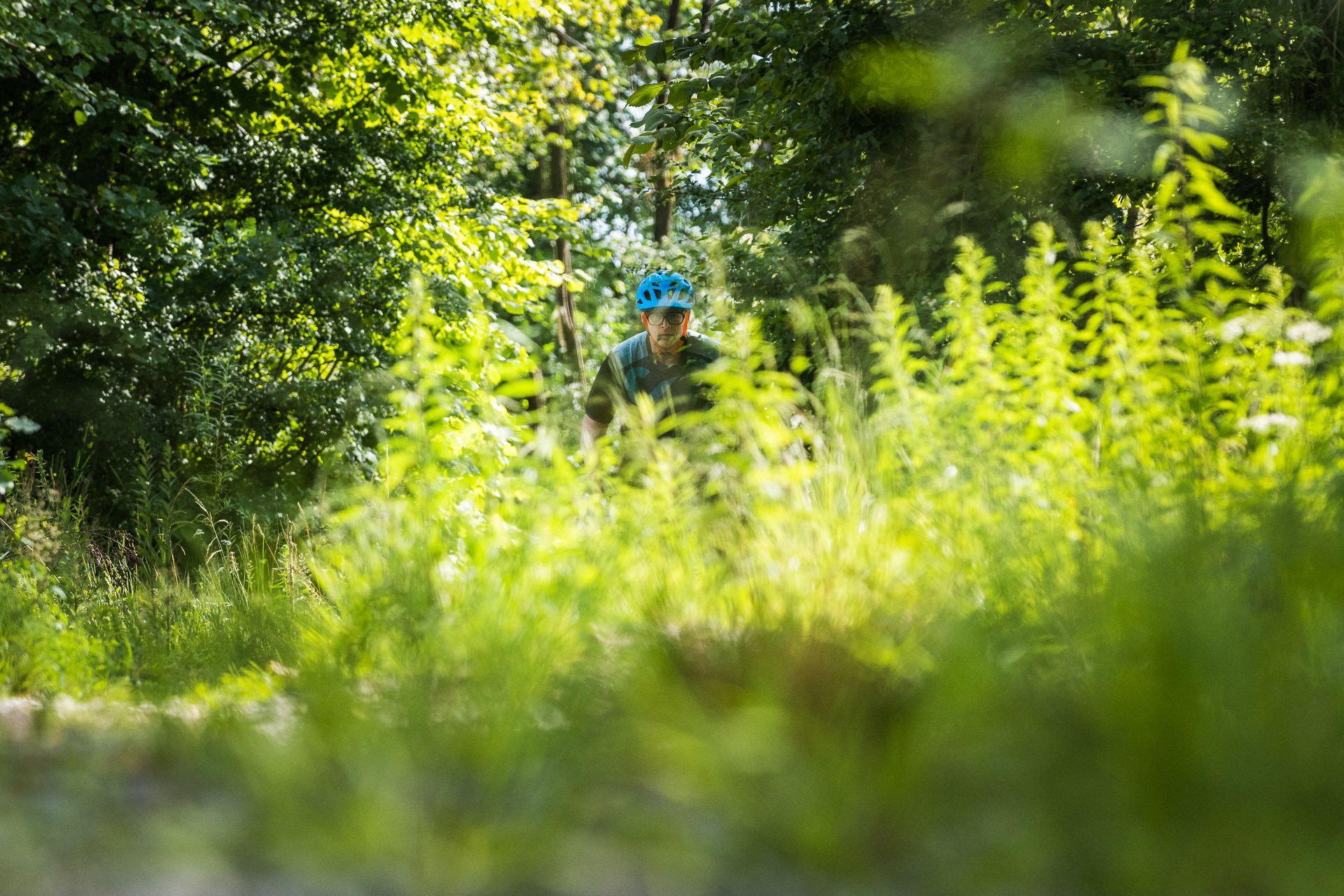 GREAT ESCAPES.
A loop with the Stereo through the undergrowth and mud keeps me grounded and helps me to relax. It gives me time for reflection or to switch off completely. Taking a break is an essential part of being a chef. After all, they say the best ideas often come when we stop trying so hard.